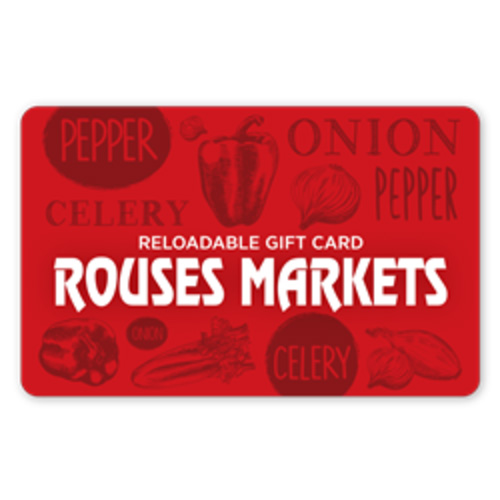 Rouses Gift Card
Please enter an amount between $5 and $250.
Give them our best! A Rouses gift card is the perfect gift for the foodie in your life - for any occasion, in any amount, $5 and up. Cards can be used at any Rouses location. Rouses gift cards are reloadable.
Use a Rouses gift card to purchase hand-cut steaks, Cajun specialty meats, premium fruits, gourmet cheeses, party trays & platters, fresh flowers & blooming plants, local, domestic & imported beers, wine & spirits (Louisiana only), Gulf seafood, fresh ground meats, organic and natural produce, bakery fresh bread & desserts, natural meats and sushi, to name a few!
Need to
reload
a gift card or
check your gift card

balance

?
Have the gift card number on the back of the card handy and
Click Here!